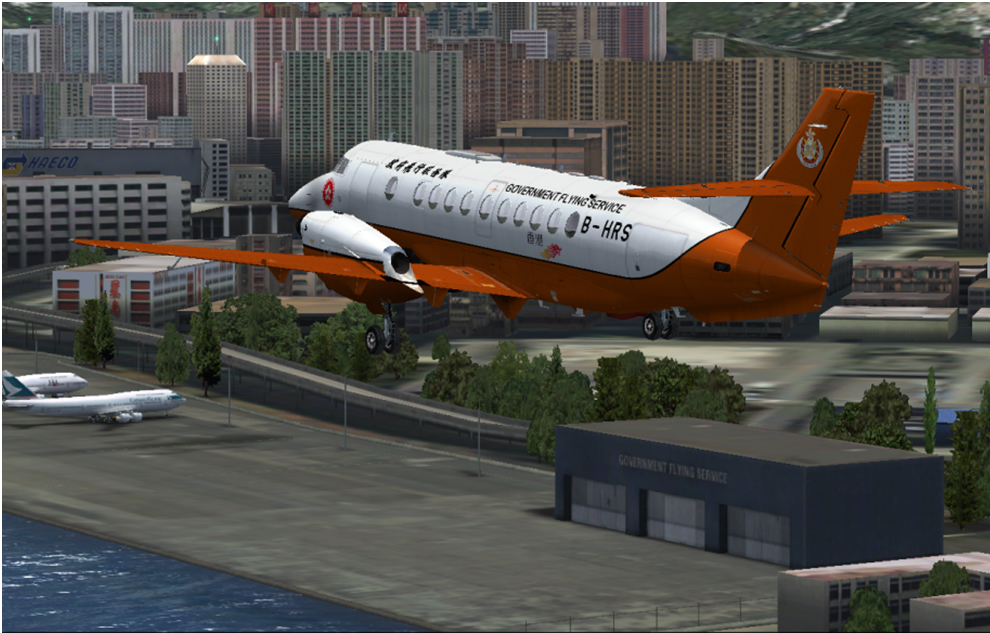 Introduction :
British Aerospace  Jetstream 4100 (JS41) is twin turbo-prop multi-purpose aircraft which designed by British Aerospace. It is fitted with two allied signal Garrett TPE 331-14 engines and equipped a variety of special equipments including Camera, Air Droppable Equipment, used as initial search and rescue aircraft for all long range and it will be the first to arrive at the scene in our Search & Rescue operation.
Download & Detail
PMDG Jetstream 4100 (FSX Version)
payware
accurately modeled to the smallest details, and painted using high resolution photoreal textures.
PMDG Detail and payment method: http://www.precisionmanuals.com/pages/product/js4100.html
Add-on Liveries for GFS:
Go to http://www.precisionmanuals.com/pages/downloads/liveries.html
Find FSX – BAe JS4100
Find Hong Kong Government Flying Service TPE-331 (6MB)
---
Jetstream 41 with Air Droppable Life-rafts effect (FS2004)
Freeware
Original model by Tom Woods,
Repainted by Gordon Lee.
Download: