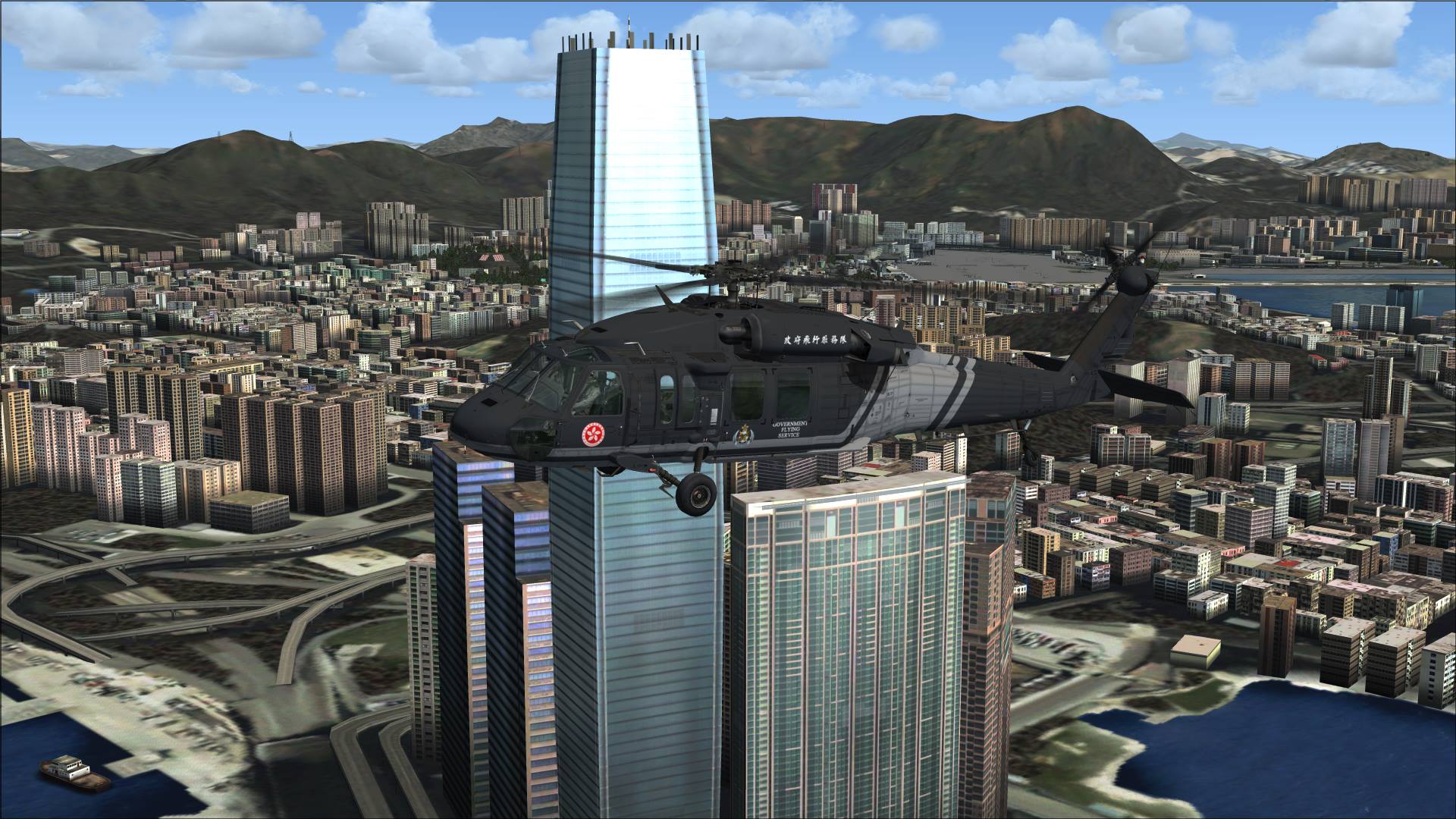 Introduction
Sikorsky S70A Blackhawk is a medium utility transport helicopter, powered by two general electric T700-GE-701C Turboshaft Engines. it maximumly carrier 19 passenger or 2 Strtcher and 4 Seat in SAR operation. It is commonly used for tactical support, airlifting.
CERA – SIKORSKY UH60L BLACK HAWK FSX (Recommanded)
Payware
Acceleration Version
Realistic flight dynamics.
Support Night vision NVG Effect (beta).
Cera Sim: http://www.cerasimaircraft.com/UH_60L_fsx.html
SimMarket: http://secure.simmarket.com/cera-sikorsky-uh60l-black-hawk-fsx.phtml
Liveries:
---
Hong Kong Government Flying Serive S-70A Black Hawk
Freeware
Modified from OSD blackhawk by Jordan Moore, added reflective surface and more accurate movement on the tail stabilizer and all other visual features which should be seen on S-70.
FSX Version is modified from FS9 Version.
FSX Version: Simviation
Liveries: This add-on included the lieveries painted by Matthew Lue and the aircraft.cfg for hoisting
FS9 Version:
[Hovercontrol]