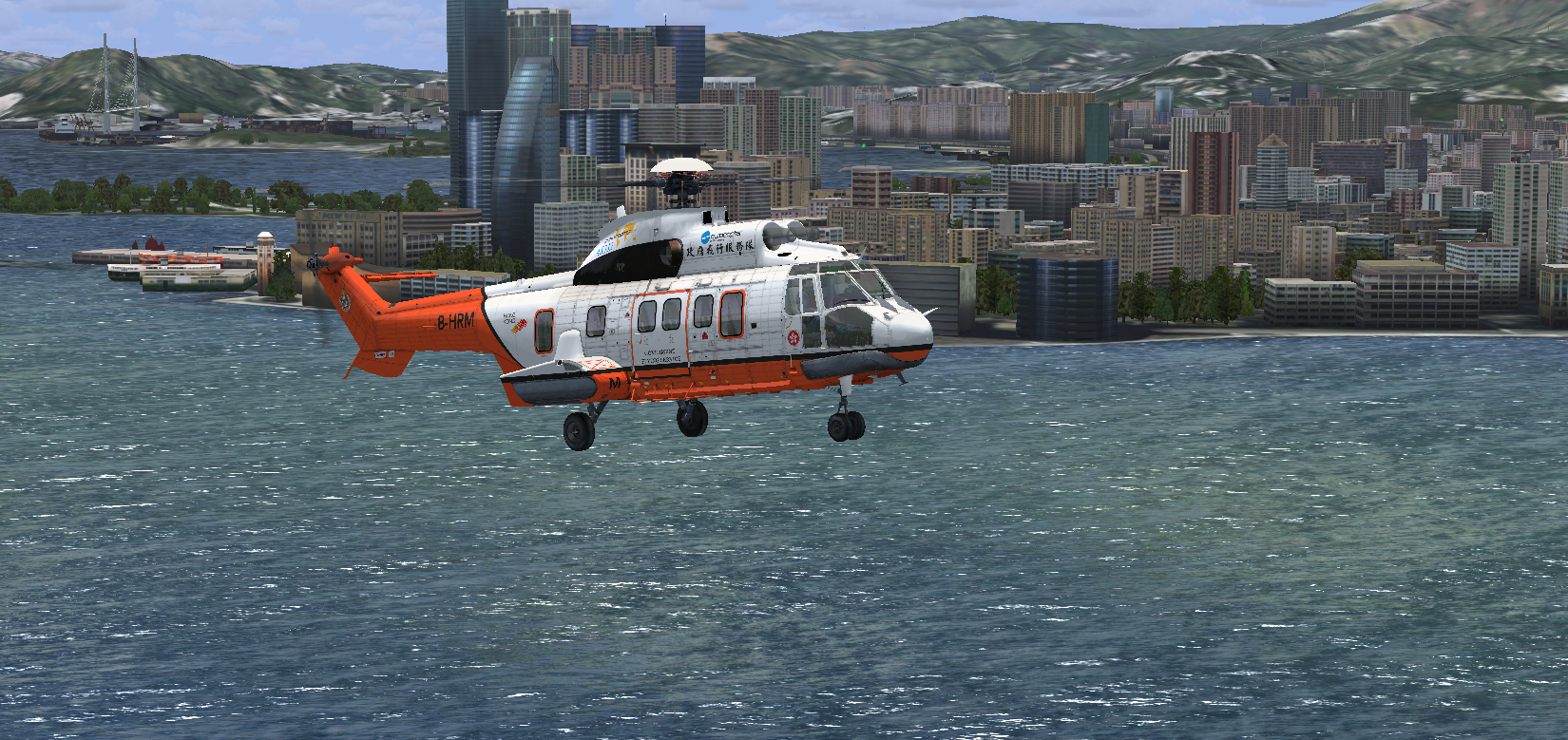 Introduction
Eurocopter AS332 L2 Super Puma (AS332 L2 or L2) er is a twin engine, medium-size utitity transport helicopter, commonly used in both civilian and Military. It is powered by two of  Turbomeca makila 1A2 Turbosharft engine. AS332 L2 has a large cabin and exceptional lift capability, commonly used in our long range searching and rescue operation, firefighting operation as well as airlifting.
Download & Detail
NEMETH DESIGN Eurocopter AS332 L2 Super Puma MkII (FSX Version) (Recommanded)
Payware
Accurate and detailed interior and exterior visual models
Custom exterior and interior animations
Fully clickable dynamic virtual cockpit with 3D instruments
Perfectly flyable from the VC
Realistic flight dynamics
Original aircraft: [NEMETH DESIGN]
Patch: [NEMETH DESIGN]
Liveries : SAR Version : [HOVERCONTROL] / Black Version [HOVERCONTROLl]
Customized Aircraft.cfg for SAR Operation: [Virtual GFS] (Modified from Original Aircraft.cfg from ND AS332 L2)
---
Eurocopter AS332L2 (FSX Acceleration Version)
Freeware
GFS Livery in default
Download : [HOVERCONTROL]
---
Eurocopter Super Puma AS332 L2 Helicopter (FS2004 Version)
Freeware
GFS Liveries included.
Created with FSDS 2.24 Repaint by Bernhard Behle. Animatetd parts, working flaots, searchlight and new virtual Cockpit.
New Gauges with mouse repeat for smooth landing light operation.
Includes aircraft, panel and sound.
Includes original working AUTOPILOT by Antti Pankkonen and Hover Gauge by Arne Bartels. Fuelpanel by Arne Bartels.
Simplex Fire Attack gauge by Arne Bartels.
Download Method:
Go to :

http://www.simviation.com/

Search "Eurocopter AS332L2 B-HRN Hong Kong Goverment Flying Service"